Drive from Hue down to the charming city of Hoi An
Betty and I didn't realize till too late that we actually could've taken motorbikes down from Hue to Hoi An. 🙁 Guides would have picked us up from our hotel, strapped our backpacks to the bikes and off we would go. Apparently you can customize it to where you're going – bummer! Something to note for the next visit to Vietnam.
Instead of taking the bus or train, we did decide to split a private car with a guide that stopped at various places on our way down south to Hoi An. Our guide and driver's name was Thu that our hotel, Jade Hotel, booked for us. BTW Jade Hotel is awesome, great customer service, really hospitable and also helped me a ton by helping me get proper meds for my sinus infection.
(http://jadehotelhue.com) We worked with Sarah and Lisa. Breakfast was served each morning and everytime we would return to the hotel, they always offered us fresh juices, teas, and fruit. They're located near the part of the city with many restaurants and shops but not in the heart of it which is also nice. I would definitely return here to stay just for their customer service.
Our private car/tour with Thu was $32.50/each and we stopped at Vedana Lagoon which is where I took the fishing boat photo below: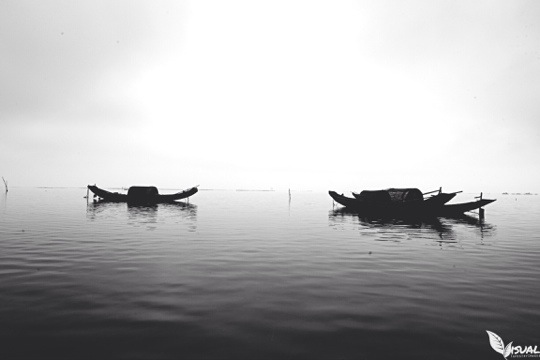 We left about 10:30am and took our time down, which was kind of nice. We then stopped at Lang Co Bay which has a lot of oyster farming. It cost about 50,000 VND for 1kg of fresh oysters, which is about $2.35. Not bad.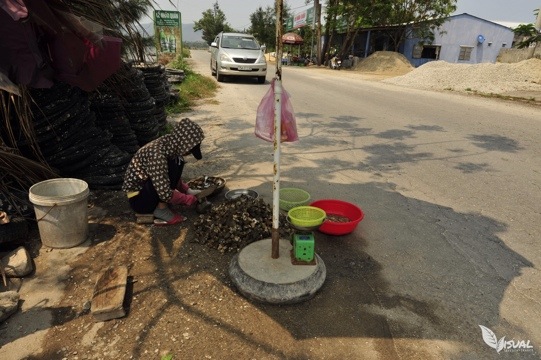 From there, we headed into Denang via the Hai Van Pass, which is also known as the "ocean cloud pass." It was proven true through our drive as we went from sun down in Lang Co Bay to dense thick fog up into the mountains. I'm sure it's very beautiful when the clouds disperse and you can see down into the South China Sea, but unfortunately it was so socked in that we passed the opportunity to check out the American bunkers that still remained at the top. It's a pretty windy road that really only motorbikes and cars can pass through. As we descended down into Denang, we made a small stop onto China Beach, which was a popular hangout for the US troops during the war and it's only a section of a number of beaches that stretches between Denang and Hoi An. And yes China Beach was also the name of the show with Dana Delaney. 🙂
Denang is a growing city that is booming with high-end resorts. The Hyatt and Crowne Plaza already have their footprint here. It seems as though ex-pats are heading here and it's a lot more westernized than some of the other cities we've visited here. Otherwise it's probably filed mostly with rich tourists that just want to golf, beach and relax. 😉 You can buy a decent sized villa for $500k or you can stay a night at one of these resorts for $1000/night. It's amazing how much development is happening on this one particular stretch of road hogging up all the prime beach real estate. We were glad to have just drove through it and not stayed here.
We then made our last main stop at the Marble Mountains, in between Denang and Hoi An. These are 5 marble outcrops that have natural caves that contain small Hindu and Buddhist sanctuaries. We explored this place for about an hour or so. Betty and I didn't know what to expect on our drive down in terms of the types of stops so we both ended up dressing in flat shoes and skirts that day. Well we didn't realize that we probably should have dressed more appropriately after scaling some of the slippery marble outcrops and caves. LOL
For many of you that know me and Betty, we can be a bit klutzy, so it was pretty comical as we climbed up out of the Van Thong cave, but we made it through with flying colors and our shoes and skirts still intact. Kids were actually rappelling down into the caves which looked pretty fun and their laughter and giggles were proof they were having a fun time.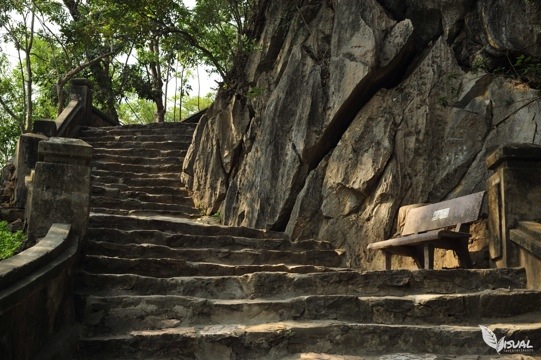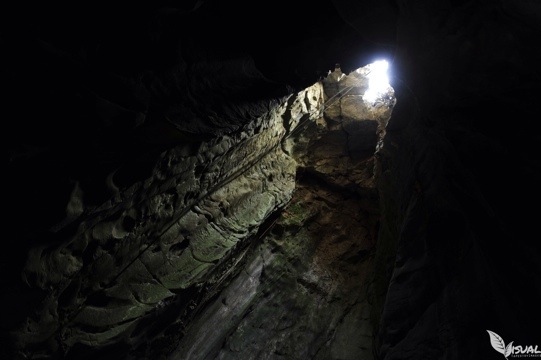 After we scaled marble rock and limestone in skirts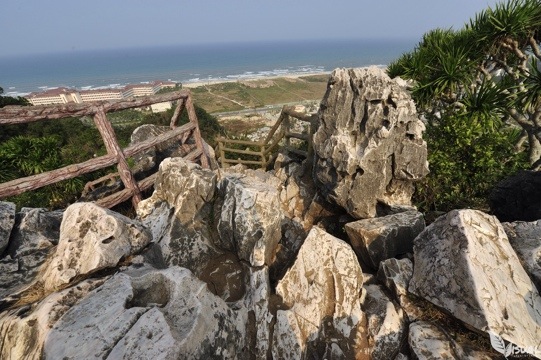 The type of rocks we climbed.
When we took the elevator down we walked through an alley full of merchants selling various marble items. Earlier we stopped at a huge family owned store with great marble sculptures. Quite impressive.
We finally made our way to Hoi An and stayed at a really cute and stylish homestay called Hoi An Greenlife Homestay. Really big rooms and it's situated just outside of the Old City of Hoi An that is easily accessible by bike and walking. (http://www.hoiangreenlife.com) Great staff, delicious breakfast and comfy beds. They provide bikes free of charge and even when we "lost" a bike they were so relaxed and calm about the situation. Thank goodness it was found. Phew!
Our first night there, we just walked around the Old City. It's a really quaint, relaxed and charming city. It grew on me for sure and I would love coming back. The Old Town is a mixture of Japanese merchant houses and Chinese temples that have now been converted to boutique shops and restaurants. It's certainly not short of tailor shops and restaurants that offer cooking classes. Hoi An is the only place you can get a certain type of noodle used in their Cao Lau dish. It's thicker and they're topped with crispy croutons mixed with pork slices, a broth and many herbs.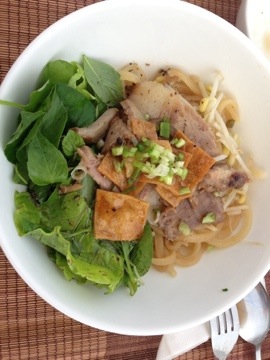 On our evening walk we came across a bustling nightlife with locals and tourists. Many of the locals were trying to sell you candles to place in the river. I had the chance to capture these two brothers that I'm so happy it came out.
After a filling dinner with more Hoi An specialties we headed back to our homestay to crash and get ready for a relaxing day at the beach. We rode bikes down to An Bang beach and after being hassled to relax under an umbrella and chair, we were able to haggle a good deal without having to buy lunch. While we chilled with a few beers on the beach there were some unexpected visitors. LOL
Yes that is a herd of goats passing the european dude basking in the sun. 🙂 Gotta love it.
My next blog will cover our visit to My Son (pronounced mi-son) which were ruins of the ancient Cham empire and is also another UNESCO site. It was a nice intro to what we'll see in Angkor Wat.
Well, off to grab some dinner here in Ho Chi Minh City. Mahalo and aloha!