Hi all,
I hope everyone is doing well and after returning to LA after my 2-month trip to SE Asia, I was busy settling back in and lining up audio work to make some money.  🙂  It was nice to be home and to catch up with family and friends.  It was also nice to get back into audio too despite my love for travel and photography. It's been about 6 months since I've been back home and I couldn't stay put in LA long enough without venturing to the east coast for a bit.
I admit that part of the reason for traveling there was not only to visit family but to help out my cousin's husband with some photographs. I just recently sold him a few of my photographs (several that I've posted here) and they will be on display at his Annapolis office.  Mahalo SILA Solutions Group – most especially to Rohit. Thanks for giving me the opportunity to showcase my work. It means a ton!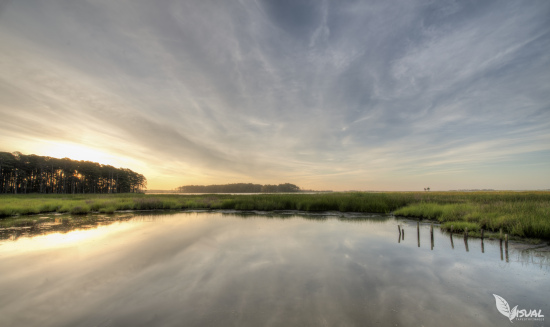 You might be wondering where these photos were taken.  I discovered the Blackwater National Wildlife Refuge park and was amazed by it's natural beauty. It's stunning here and I was also very surprised and how empty the park was that I basically had it to myself. Though with this trip out to the Eastern Shore I felt that I was always a step behind with the light so I was worried about how my pictures would turn out. As usual, I end up surprising myself once I sit down and pull them into my mac. Needless to say I'm very happy with the results. I look forward to returning but on another note, I don't miss the bugs that I encountered there. I kind of wish I had my GoPro mounted in the car as I was jumping in and out to the locations along with fighting all the nasty insects. Ick! But I survived and the results were better than I expected. 🙂
I also gifted a photo to my friend and colleague Chip Beamon who has graciously been promoting my photographs via FB and getting people to check out my website. Below is the picture that was taken at Leo Carillo Beach in Malibu in December of last year. It's one of the few times in the year where the sun rises over the ocean. I know… weird right for many of us living on the west coast?! Well, I took a photography class and the instructor shared with us that from October to about February, the sun "rises" off the south facing beaches. So I woke up bright and early on a chilly December morning at 4am to check this out and see if it was true, this was also the time that I fell in love with the Nikon wide-angle 14-24mm f/2.8 lens. Amazing and it was so worth it to capture the vibrant colors and also luck out with the pelicans flying in formation as if coming out from the sun. I actually was planning to leave the beach then because I felt the best light was done for the morning, but the clouds that I saw forming pulled me back and I decided to stay a little longer which I'm happy I did. This photo below was just recently purchased which I was very excited about.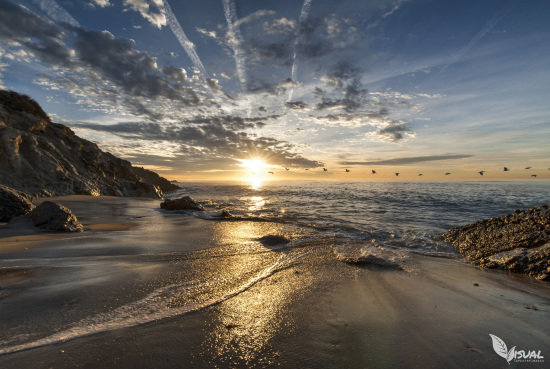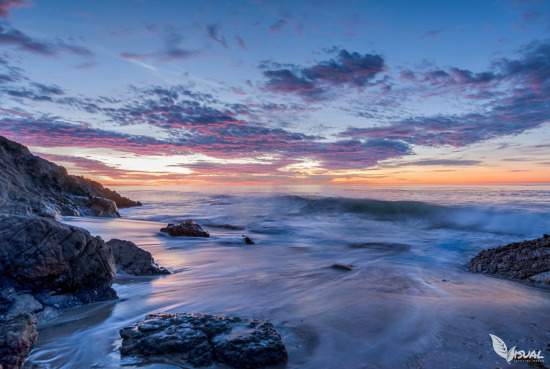 Aside from audio work and getting my pictures shipped off, I also acquired a new puppy. Many thanks to my sister, Cindy for that one. It's been over a year since Koa went to doggie heaven and my nephew and I drove up to Washington state last month to grab my new dog, Frodo! He's a sweetheart and definitely great to have around. I hope to head off on a road trip or two before the end of the year but there are a few audio projects that I must attend to first. In the meantime, I'll be continuing to go through my many photos from my SE Asia trip earlier this year. Yes, I have a ton more to get through and post. I'm planning to do a newsletter/blog update 1 or twice a month to keep my photography side busy along with doing some local excursions. Until then I hope everyone is well and have a great weekend!
Mahalo nui loa for reading and following!
Leilani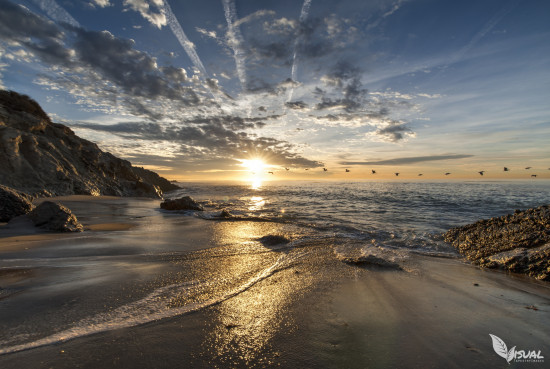 Hi all,
This is my official welcome to my blog where I'll showcase photos that I've taken through the year and throughout my travels. The photo above has become one of my favorites and I hope you enjoy it as much as I do. I plan to share more of these types of moments with you in the next few months as I embark on another trip of a lifetime.
As many of you know, I've been in the middle of packing up and I'm about to move out of the beloved Pacific Palisades and head out to Southeast Asia on February 4th for about 7 weeks. My apartment is stuffed with boxes but my audio side is amazed at how much of it is a handy form of acoustical treatment. 🙂 Yes I'm a geek.
Anyway, on 2/4 I'll be traveling to the Philippines for 2 weeks and then head to Chiang Mai in Thailand for about 4 days. After that, I'll meet up with my friend Betty in Hanoi, Vietnam and we'll travel from north to south to Ho Chi Minh City (aka Saigon). We'll then cross the border into Cambodia to discover the temples of Angor Wat and cross over to Bangkok where we'll part ways. I'll end my trip in Malaysia in Kuala Lumpur and Penang. I'm definitely looking forward to it and I can't wait to see what I end up capturing both visually and aurally.
So keep posted via this blog, you can follow me through an RSS Feed which you can subscribe to but these posts will also be updated via FB and Tumblr. I hope I'll have a good amount of wifi access throughout my travels but I'll be checking in with my family to let them know that I'm okay. 😉
Mahalo for following and aloha!
Leilani